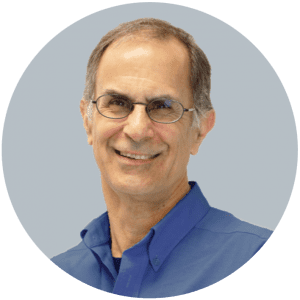 Don Parisi
Q. – Why is Bennabis exclusively devoting itself to insuring the cannabis industry?
A. – Five of us came out of an insurer that was also exclusively devoted to one type of risk. Being that specialized made us different. When I combined such a specialized approach with the fact that it is difficult for the cannabis industry to find decent property and liability insurance – knowledge that Rob Moroni and I gained as part of running one of the original six cannabis operations in NJ – it was easy to see that those two combined experiences should be used to explore whether we could fill a market need for cannabis insurance.
Q. – What did you discover?
A. – First, all of the coverages for the cannabis industry are currently written in the excess and surplus lines markets. Second, the coverages didn't meet the cannabis industry's needs. We heard repeatedly about how the coverages didn't cover the cannabis plants themselves. So, if a roof collapsed on an indoor cultivator, the coverage would reimburse for the damage to the equipment, but not for any damage to the plants. That is not what the cannabis industry needs. Finally, we learned that the carriers had barely a working knowledge of the cannabis industry, which made it very difficult for the carrier to understand and properly cover and rate the risk.
Q. – How does Bennabis solve those issues?
A. – We don't dabble in cannabis risk. Some of us have run a vertically integrated cannabis operation, including grow, processing, trim, dispensing. So we have in-house expertise on cannabis operations and therefore can directly use our risk management expertise. We will be able to manage this risk better than any other carrier. It comes with specializing. Also, we have partnered with an actuary who has been focused on cannabis risk for years, and an organization that has created a policy exclusively for cannabis, so both the coverage form and the rates will be laser focused on cannabis risk.
Q. – So is Bennabis going to cover what other carriers are not?
A. – Yes, we intend to cover the property and liability risks for all cannabis businesses that touch the plant. Those businesses are most at risk from insurance gaps. We will fill those gaps, without creating moral hazard. For example, if lightning causes part of the roof to collapse and damage the plants, the plants will be covered. However, the insurance will not be used to remedy poor operational practices, such as allowing infestation, since that is within the insured's control.
Q. – Why have you decided on occurrence-based liability coverage rather than claims made?
A. – Understandably, when insurers lack data they try to protect themselves by using the most restrictive types of coverage. We don't think that is necessary here. It is unlikely that when sufficient data becomes available it will show that occurrence-based liability coverage is far less predictable or more severe than claims made, and the customer prefers occurrence coverage. Our actuary set rates both ways, and the increase necessary to issue an occurrence policy did not raise the rates to levels that are not competitive.
Q. – Why is now the time for Bennabis to get started?
A. – The competitive landscape is perfect now. Right now none of the standard US based commercial insurers are offering coverage to the cannabis industry. That will change when the federal government decides to take cannabis off Schedule 1. By then Bennabis will have market presence to be an attractive candidate for any carrier that prefers to buy rather than build a cannabis book of business.
Don Parisi has over 30 years experience in the insurance industry, 25 as an executive. Don has been President of a health plan and General Counsel to both property & casualty and health insurers, most recently Rider Insurance Company. Also, Don is currently in his fifth year as a member of the Board of Trustees of Compassionate Care Foundation (CCF), one of the original six Alternative Treatment Centers in New Jersey, providing medicinal cannabis for thousands of New Jerseyans. He formed Bennabis with colleagues from both Rider and CCF and serves as its President.
Don was also a member of the Scotch Plains – Fanwood Board of Education for six years, past President of the Education Enrichment Foundation of Scotch Plains Fanwood and taught business law as an adjunct professor at Monmouth University.